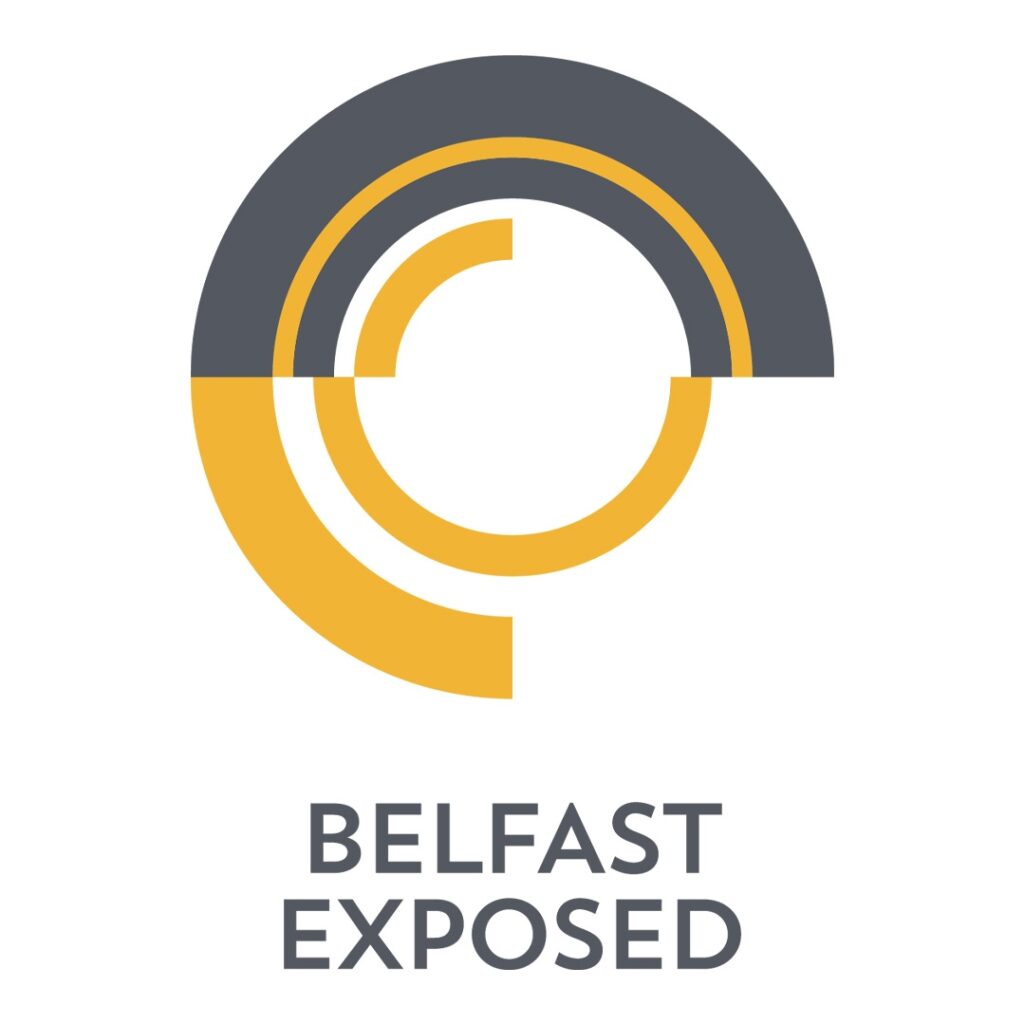 ENG

Belfast Exposed is an independent, non-profit photography organisation situated in Belfast's Cathedral Quarter. Founded in 1983 by a group of photographers & activists to challenge media representation of Belfast's experience of conflict, our work continues to be highly socially engaged, while also responding to contemporary currents in photography and politics more broadly.
We believe photography is for everyone. It should be accessible, meaningful and serve as a catalyst for dialogue, storytelling & reflection. Historically, this vision has driven our work and to this day, we continue to work with photographers, artists, academics and community partners to take the vision to a wider audience.
ESP
Belfast Exposed es una organización de fotografía independiente sin ánimo de lucro situada en el Barrio de la Catedral de Belfast. Fundado en 1983 por un grupo de fotógrafos y activistas para desafiar la representación mediática de la experiencia del conflicto de Belfast, nuestro trabajo sigue estando muy comprometido socialmente, al mismo tiempo que responde a las corrientes contemporáneas de la fotografía y la política en general.
Creemos que la fotografía es para todos. Debe ser accesible, significativo y servir como catalizador para el diálogo, la narración y la reflexión. Históricamente, esta visión ha impulsado nuestro trabajo y, hasta el día de hoy, seguimos trabajando con fotógrafos, artistas, académicos y socios comunitarios para llevar la visión a un público más amplio.