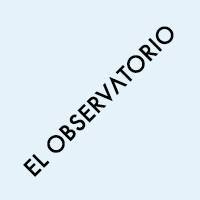 ENG

The Observatory is a photographic creation space and a didactic laboratory specialized in author photography and visual narrative. A close environment where you can experiment, learn and reflect on photography and the act of looking.
It was born in Barcelona in 2011 and is coordinated by the photographers and teachers Eugeni Gay, Camilla de Maffei and Roberto Feijoo.
With a flexible and dynamic format, it has naturally adapted to the new needs and challenges experienced by the photographic world in recent years.
ESP
El Observatorio es un espacio de creación fotográfica y un laboratorio didáctico especializado en fotografía de autor y narrativa visual. Un entorno cercano donde encontrarse para experimentar, aprender y reflexionar acerca de la fotografía y del acto de mirar.
Nace en Barcelona en 2011 y está coordinado por los fotógrafos y docentes Eugeni Gay, Camilla de Maffei y Roberto Feijoo.
Con un formato flexible y dinámico se ha adaptado de manera natural a las nuevas necesidades y retos experimentados por el mundo fotográfico a lo largo de los últimos años.